BES p

ledges 1% of employee time

to charitable causes in our community.
"Colorado is a unique, collaborative community that allows our business and our clients to grow and thrive. We're thrilled to be in a position to give back to that community and to be a part of a network that values the cultivation of Colorado's future." - Dan Bodenstein, co-owner, COO, and sr. mechanical engineer at Boulder Engineering Studio.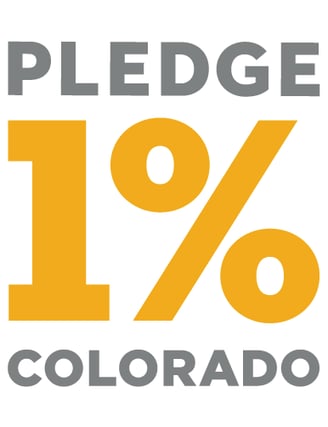 "Congratulations to Boulder Engineering Studio (BES) for their commitment to philanthropic leadership. Including the community as a key stakeholder means social impact, and it has great benefits for the company, as well. Thank you to BES for making this part of your culture from the early stages," Morgan McMillan, Executive Director for Pledge 1% Colorado.
BES joins an established network of more than 130 entrepreneurs and companies in Colorado and more than 1,700 members globally. Pledging a small portion of future success today can have an enormous impact tomorrow. To date, Colorado Pledge 1% members have contributed more than $6 million to local charities. Members pledge 1% of equity, profit, employee time and/or product to nonprofits of their choosing. Boulder Engineering Studio joins other Colorado members including Foundry Group, Rally, Techstars, Spire Digital, and many others.
BES recognizes the important role the community has played in helping us start and grow our company. Our employees, clients, and partners benefit from the local quality of life and we want to support the virtuous cycle that builds stronger communities.
About Pledge 1% Colorado
Pledge 1% wants to change the world by inspiring early stage corporate philanthropy. Pledge 1% encourages and challenges individuals and companies to pledge 1% of equity, profit, product, and employee time for their communities, because pledging a small portion of future success today can have a huge impact tomorrow. To learn more or to take the pledge, please visit www.pledge1colorado.org.